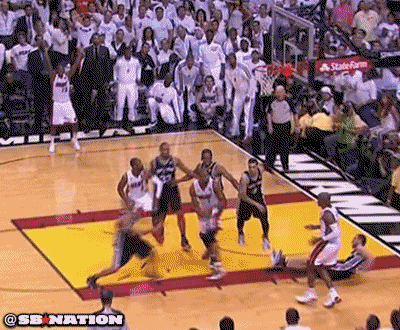 Some say Cavs are stacked and don't need him, others wouldn't mind having an ol'head on board for the singular 3 that wins the game, but there is doubt that his heart is still in the game... So yeah, rumors are flying that Ray Allen will sign with Cleveland.
His agent says his position hasn't changed, he hasn't made up his mind. Yes... release a statement to announce 'He can't decide.'
What Ray Allen dust is floating around the TWITTERVERSE? Find out:
FUN FACT:
Ray Allen is a 10-time All-Star, made more 3-pointers (2,973) than any player in history.