LSU Baseball- Bregman Getting It On!
By Sunday next week Tigers will have played 21 games.
Super stud sophmore, Alex Bregman, changed his walk up music, looks like it works! He had a hit and 2 runs, hitting .386 so I guess it worked... The slow, sultry whine of 'Let's Get It On' cranks out across the field- OH YEAH!
Look what the cat dragged in-- Todd Walker in the house! Yeah we'll be talking LSU basbeball!
SoBo: who is Ashton- going to play baseball at (pitcher)
SoBo: Is David Toms teeing it up!
Fletch: Yes David is playing in Peurto Rico! Get it DT! Love that- he's still hungry! Fighting!
Have you ever played a round of golf with David?
TW: I played in the group behind him. Saw him sink a 50-foot birdie putt.
BowTie Bubba wants to talk New Orleans Voodoo- it provides your fix of football! Louisiana's favorite son has been signed as QB, Ryan Perrilloux. O
ut of all the LSU QBs that made it to the NFL Ryan Perrilloux is the one with the Super Bowl Ring!
AFL will be using SchuttVision this year! Will be fun to watch!
GM Supplier pricing at CHEVYLAND! That means BIG rebates and bonus cash! 800 vehicles on the lot and if they don't have it, they will order it!
Winning Streaks-- Kiss of Death?
TW: don't watch a lot of college basketball- but do enjoy the tournament.
Longest TW been on a team winning streak? Probably high school- 30 and 0. Funny to compare to my days back then. I really think I have that talent now (with his Calvary team) tells you how talent has risen through the years- the development. That was back in 1991.
Even in the video game era, you see improvement.
Fletch: Do you believe Wichita State needs to lose one?
TW: They have to be reminded constantly that it is a tough go- it depends on the team- sometimes you need to take a loss. On the flip side- IF you understand that it's good to have those wins- positive energy.
Fletch: if they had lost one early we wouldn't be talking about this- now
TW- If you lose a couple of early games, it doesn't mean you are out of the race. If you're 30-0 and coming into March Madness you may panic when you get behind, and players won't play well if they aren't thinking straight- you don't see it as 'we are only down by 8 or so.' The weight of the loss is heavier then so the pressure to come back can throw you into a tailspin.
How much fun is Spring Training?
TW: Depends on if you are a starter with a position. If you are fighting for your position it's a grind. Nice weather makes it more enjoyable.
People come out in droves- thousands of kids, you are playing during the day. Wrigely field with a 1pm start, playing on a beautiful day is the best.
There's no better workout and training than just playing the game- Exhibition games. Thing I hated was when you face your own pitcher and there is no payoff for facing 90 mile an hour pitches, especially if you get hit!
Fletch: do they give you game situations to practice?
TW: If you are in the big leagues and you dont know where to throw the ball when it's hit to you, then forget it. We would have about a week of practice before we played... lots of PFP (pitcher fielding practice).
Fletch: who did you see in spring that was a phenom?
TW: Chad Allen - in camp he couldn't miss- hit .500 at 100 at bats. Hit bullets. When season starts he hits .
250
Sammy Sosa and I were good friends- we would hop in the car and travel- lot of the superstars wouldn't do well at camp because they weren't interested.
I wasn't a big camp guy but had some great opening days. There is something about the start of the bell.
Albert Belle- the most feared power hitter in league
Todd's big league debut came in old County Stadium again the Brewers.
TW: about 500 people in stands- broke my bat- I can handle this, had 2 hits off Ramiro, then we went to Cleveland. This placed was packed. All I can remember is I didn't make a fool of myself. I was mesmerized- my coaches had to get my attention. Albert Belle was the anchor for that line up.
Albert's dad was my high school coach. One day we were in Minnesota. I tried to walk up and talk to him and he didn't look at me... I cowered and slunk off... Last time I approached Belle alone.
Rabouche would get calls from his mother if he didn't talk about him enough on sports, even when he was in Cleveland!
Belle was born in Shreveport. He was an Eagle Scout, 6th in his high school graduation class, Huntington High School and was offered scholarships to LSU, Notre Dame and had an appointment to the Air Force Academy. After attending LSU, Belle made it to the major leagues in Cleveland. He was the first player in baseball history to hit 50 homers and 50 doubles in one season.
Bracket talk: Landers going to raise it up a notch with their $1 Million Win Bracket!
Caller: Has TW read Feinstein's book on life in the Minors?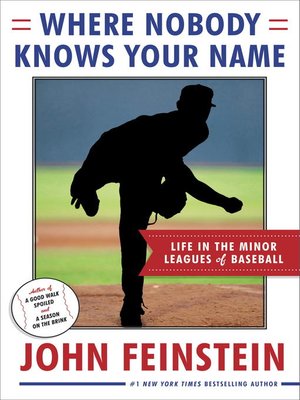 TW: I didn't, I lived it. It was a miserable time- you truly have to love baseball. 15 hour bus ride driven by an alcoholic. Old hoopty bus- 2 in a seat- guys farting- no DVD player.
Do you prepare your players for that mentality?
TW: It's tough- I can't recreate it. They have a nice locker room, nice field, parents are supporting them. They owe it to supporters to be ready. Mistakes will happen, but you have to be prepared. Concentrate- its all in every time you cross that line.
Fletch: I want to read Dan Jenkins' memoir.
TW: Crossing the line from double A to triple A you feel like you've made it.
Caller: Has TW come in contact with Darrel Strawberry?
TW: I used to live in midland TX- I remember going to a minor league baseball game and my dad pointed our Darrell Strawberry and telling me he was going to be great. I was only 9 or 10 though so I can't remember what he did, I just remember that my dad told me he was going to be somebody.